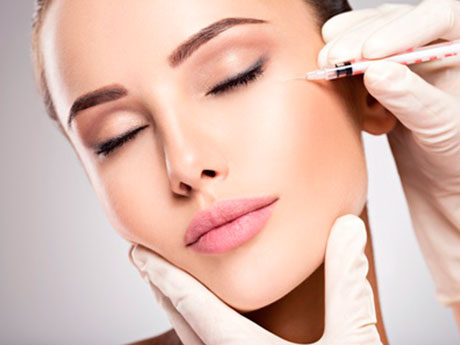 (2 hrs – didactic and hands-on)
*MUST complete prior to receiving certification for Introduction to Neurotoxin Treatment in Facial Aesthetics or Introduction to Dermal Filler Treatment in Facial Aesthetics)
$600.00
This didactic lecture will review the most common complications associated with neurotoxin and dermal filler treatments. Students will learn the etiology of complications and how to identify a potential complication in practice. In addition, students will be instructed on how to reduce the potential forcomplications and to competently provide the corrective action required to resolve the identified complication(s). Following the didactic lecture, individuals seeking certification who have already taken the Introduction to Neurotoxin Treatment in Facial Aesthetics and/or the Introduction to Dermal Filler Treatment in Facial Aesthetics course, will have an opportunity to complete the hands-on practicum. Once successful completion of the hands-on practicum has been determined by the instructor, students will receive the associated certification. Managing complications is an extremely valuable part of providing safe and effective care to patients, thus, all aesthetic practitioners are encouraged to attend this training, despite previous training and/or experience.
Please note: Those that seek to receive the training but do not require certification, may leave following the didactic portion of the training.This course is aimed to assist practitioners to understand, treat, and ultimately preventpotentialcomplications for aesthetic patients. RIMA and its affiliates do not take responsibility to inaccurate diagnosis, treatment, or management of complications that may occur following the treatment of this course.
Please note:Advanced use of neurotoxins will require additional training.  For all hands-on practicum training, students are required to bring their own model.
Classes are offered weekdays, weekends and nights.
Please call for more information or to schedule a course: 508-799-7767
Cancellation Policy
All classes are subject to cancellation at the discretion of the school if enrollment is below required student minimums, in which case full refund will be provided.  All cancellations greater than 14 days before a scheduled training will receive full refund less the standard $250.00 cancellation fee.  Any cancellation less than 14 days prior to the scheduled training will result in a cancellation fee of $250 and the remaining balance will be held as credit for future educational opportunities.
(We are located inside Bellisimo Med Spa & Laser Center)
Courtland Yard
372 Chandler Street
Worcester, MA 01602
Monday – Friday : 10am – 7pm
Saturday: 10am – 5pm
Sunday: Closed